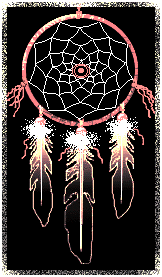 Medicine Wheel there are four sacred wind directions. These four directions represent doors. In turn, four sacred colours represent the wind directions: red, yellow, black and white.

There are also four sacred medicines that represent each colour and wind direction:

Wiingashk (Sweetgrass) represents the hair of mother earth, so it is often braided. Wiingashk is known for its beautiful aroma when people use it for cleansing. They do this by lighting the braid on the end, producing a smoke that is used to cleanse and purify.

Semma (tobacco) is used to offer prayers at the Sacred Fire where you burn your Semma and tobacco ties. The Semma is also smoked in Sacred Pipes.

Keezhik (cedar) is cleaned from the branches and used to make a smoke smudge. Keezhik is also very useful for cleansing and helping to get rid of negative or "bad" energy around you.

Shkodawabuk (sage, but not the kind you stuff your turkey with) is also used for smudging. Sage and cedar are womens medicines.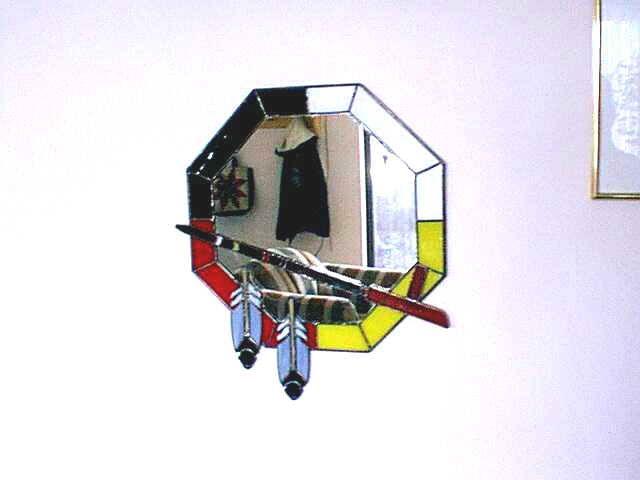 Pipe Mirror is 15 inches wide by 15.5 inches high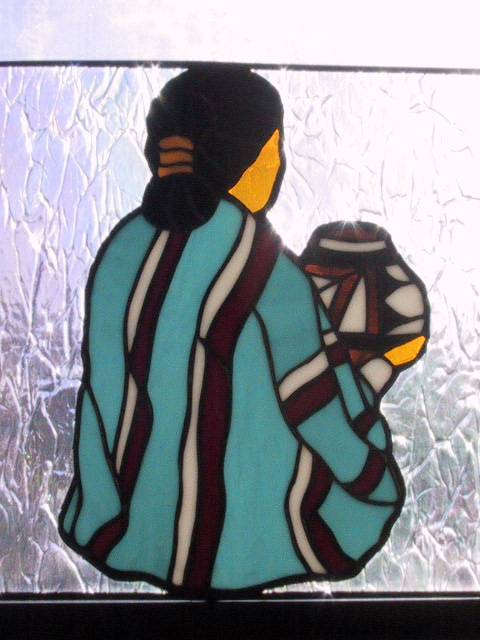 Clay Potter is 12 by 12 inches
History

American Indian women have been making pottery for over two thousand years.Indian pottery making is an enjoyable but arduous process often involving the entire family; yet it is considered primarily a women's art. It is claywork that provides a way for Indian women to express themselves. Pottery plays a crucial role in tribal rituals and ceremonies; the physical handling of the pots provides emotional and spiritual awareness. It does not go unnoticed by anyone who participates in these customs, even if it is on a subconscious level, that it is women who make these sacred vessels. The work of their hands is always in evidence.